---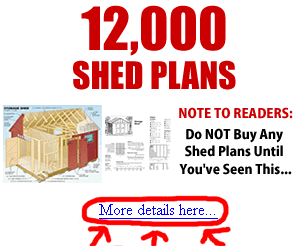 This detailed cabin plan drawing can also be found at My Shed Plans.  It is for a two floor structure that includes four bedrooms, a loft, garage and two decks.  The dimensions of each floor are 26 x 46, and it looks like a small house.
There are six detailed views of Elevations, Main floor, Basement, loft, Roof/Floor, and cutouts of various sections.  The second floor deck is covered, and there is an option for converting the loft into a additional bedroom that overlooks the dining area.
These cabin plans also include a table with all of the electrical symbols.  Add the right codes to these drawings and it will be very close to permit ready.  This is a nice detailed drawing from 2008.  Picture is close to drawings.
Free House Plans | Four Bedroom House Plans
http://www.backyardspaces.com/house-plans-4-bedroom.html